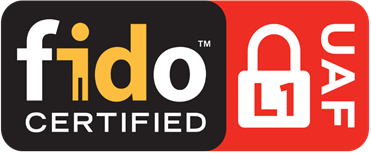 YESsafe AppPortal+
With the proliferation of mobile apps in many organizations, their employees depend heavily on companies' mobile apps to perform daily business activities. In order to provide a more efficient approach for companies to manage their mobile applications, YESsafe AppPortal+ has been designed to deliver a number of critical security functions and features to protect mobile apps and sensitive business information:

Strong Authentication and Authorization
Leverage 2FA and Biometrics for strong authentication requirements
Provides contextual adaptive authentication feature to dynamically adjust the authentication process

Mobile Single Sign On Platform
SSO using standard OAuth & OpenID Connect protocol
SSO using user login activity simulation i.e. SSO Login and change password without any source code modifications
Secure Enrollment
Authenticate users with a one-time password and/or with a user's Active Directory/LDAP credentials.

Re-Authentication Capabilities
SSO using standard policy control for re-authentication before single sign-on to enhance security for sensitive or high risk apps and to avoid unauthorized access by impersonate users
Application Security Features

Secure Mobile Portal – Common Access Point for Apps on Mobile devices
Access to native apps and HTML5 apps
Single Sign-On to apps

Enterpise App Store To Access Authorized Applications
Official download channel for enterprise apps
Enterprise app management and user entitlements

Sand Box Implementation (applicable for Android)
Additional level of app data protection
Applications running outside of the sandbox of AppPortal+ cannot access the data within it

Mobile App Integrity Protection
For Android Apps, AppPortal+ can prevent reverse engineering and tampering via code injection

Environmental Security Scan
Scan the operation system and installed apps to detect any risks on mobile devices

Policy Control Based on Scanning Results
Based on the scanning results, company can determine the action for launching and limiting the functions of integrated apps
Additional Security Features

Data Encryption Protection

Fast Enrolment and Device Insight

Device Fingerprint Technology

Contextual Authentication
YESsafe AppPortal+ provides open APIs, to enable developers to leverage the security features of YESsafe AppPortal+.
This can greatly reduce their development efforts and enable enterprises to quickly launch secure mobile applications at a faster speed.